Habitat Residence – Smart Rooms
MULTIPLES CORPORATE IT SOLUTION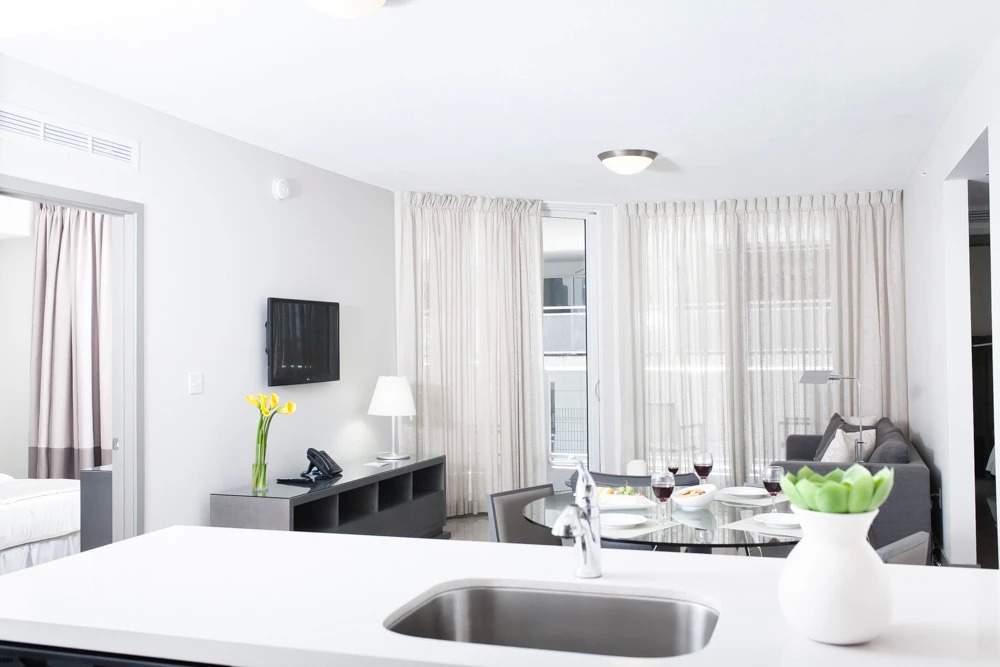 The hospitality business within other types of businesses is one of the most complex. If the client wishes, he can have a synchronization and total control from booking to check-out.
Using platforms such as PMS that provides a centralized computer system to organize, program and perform the daily functions and transactions involved in hosting companies. Functions such as: reservations, check-in and check-out, telephone system integration, point of sale (POS) integration, hotel inventory supply management, Reports of key performance indicators (KPI), security and room locks and many more.
Habitat residence is one of our clients that entrusted us with its infrastructure to carry out an implementation of this size. And very satisfactory results were obtained.