WHAT WE USE
Some of the technology used in our projects.
Z-WAVE
Is a mesh network of different devices where the more that come into place the stronger the network becomes.
NFC
Some near field comunication devices can be part of your setup when using our system.
RF
Most automation devices operate on radio frequency signal and in different bands and protocols which many are welcome.
ZIGBEE
Is another common mesh network of different devices that operates on different frequency.
INFRARED
Infrared devices such as, TV, A/V Receivers, Mini Splits and more are welcome to join your automated ctrlable world.
BLUETOOTH
Integrate devices such as speakers, pretense detection and others in you smart environment.
RFID
Key Fob and other devices play a big role in securing your area which often are performed in our systems.
IP
Most automation devices operates using internet protocol (IP) through wired or wireless connections and fairly common to integrate in your system.
  Ctrlable

We turn your house or business into a Smart environment by creating state of the art technology solutions designed to transform your daily use devices into smart devices accesible at the palm of your hands with ctrlable.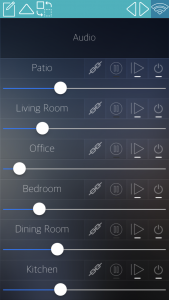 CtrlableTunes

CtrlableTunes is a music remote control application that will work all over your home with your iPhone, iPad or iPod touch.
Explore Your Music Library.
Browse your own files by categories like Albums, Artists, Genres or simply search for your music.
Get Full Control Over Your ctrlableTunes Audio Zones.
The MultiPlayer control offers a unique capability to manage and control all your players in one place.
Have direct access to Power/Volume for each connected player.
Group players to synchronized groups. Jointly control playback and volume for these groups and move players between them using Drag and Drop or a toolbar.
Power all players in a group off with a single click when you leave.
Move players between music sources.
Manage What's Currently Playing
.
View, save, change and rearrange your current playlist.
Get context information on the currently playing song/station or on other songs in the current playlist.
The fully customizable main menu allows you to show other menu items on your home menu or hide things that you don't need.
Change the structure of your main menu according to your preferences through a simple drag-and-drop interface.
For the first time you can select a color scheme for iPeng, so you can use it with either a light or a dark background. And what else? Enjoy the familiar features and comfort of iPeng.
Compatible with iPhone, iPad and Apple Watch.
Easy and Fast to Use.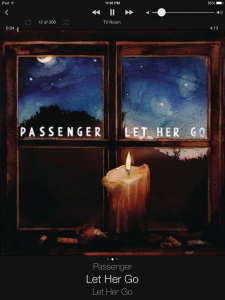 Automation Engine
This engine offers an user interface for your different communication technologies and protocols devices to make Ctrlable and CtrlableTunes work.
It works as a simple plugin and you just need your browser.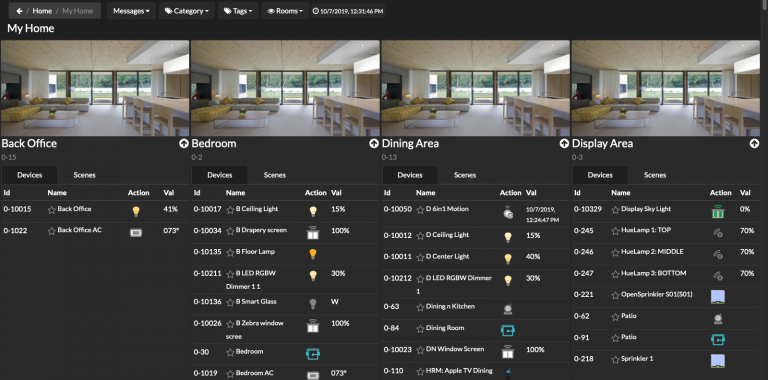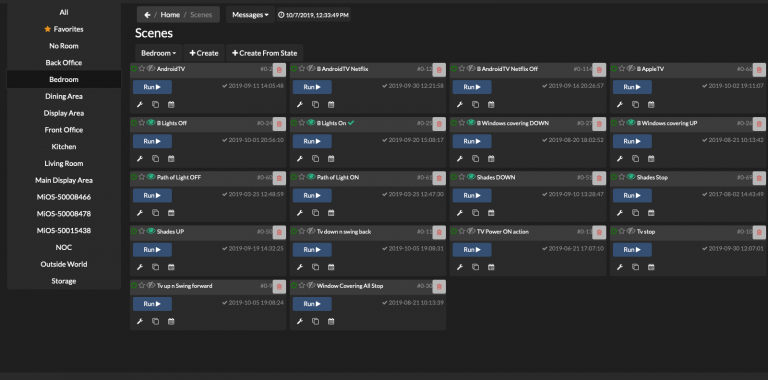 The Router –  more than just that.
Is an open source platform for embedded operating system based on Linux, primarily used on embedded devices to route network traffic. The main components are Linux, util-linux, musl and BusyBox. All components have been optimized to be small enough to fit into the limited storage and memory available in home routers.
Ctrlable Router OS is configured using a command-line interface (ash shell) or a web interface (LuCI). Can run on various types of devices, including CPE routers and Residential gateways. 
Main features:
OpenVPN: Provides flexible VPN solutions to secure your data communications, whether it's for Internet privacy, remote access for employees, securing IoT, or for networking Cloud data centers. Our VPN Server software solution can be deployed on-premises using standard servers or virtual appliances or on the cloud.
Adblock: DNS based ad/abuse domain blocking.
banIP: ban incoming and/or outgoing ip adresses via ipsets.
Dynamic DNS: Allows that your router can be reached with a fixed hostname while having a dynamically changing IP address.
Wifi Schedule: Defines a schedule when to turn ON or OFF your wifi.
Wake on LAN: Is a mechanism to remotely boot computers in the local network.

miniDLNA: MiniDLNA is server software with the aim of being fully compliant with DLNA/UPnP-AV clients.

uHTTPd: A lightweight single-threaded HTTP(S) server.

Avahi daemon: Implements Apple's Zeroconf architecture. The daemon registers local IP addresses and static services using mDNS/DNS-SD and provides two IPC APIs for local programs to make use of the mDNS record cache the avahi-daemon maintains.

Universal Plug & Play: UPnP allows clients in the local network to automatically configure the router.

Multiple VPN, Multicast, Load Balancing, Firewall, Static Leases, DHCP and DNS.
Audio Mixing Block Module.
It is a module that mixes 2 analog audio inputs into a single analog audio output. In this way, you can use 2 different audio sources with a single set of speakers, without having to change any switch to select the desired audio source.
In this way, you can use a single set of speakers with audio from an A/V Receiver and a streaming audio source.
So you can enjoy listening to the audio of a football game and your favorite music at the same time, just by setting the volume of the main audio.